HolidayFest TN is incredibly grateful to the people who support our community-focused non-profit by volunteering as Honorary Chairs, performers, Royal Court, and Board Members. 

Please visit the Sponsors tab to see the outstanding organizations that help make HolidayFest successful, and also our Charities Supported page – because the charities are our mission and reason for what we do.
We are also grateful to you – the community – who sponsor and attend the events and also donate funds to enrich the non-profits selected as HolidayFest recipients.
Organizations supported by HolidayFest have included: United Way of Sumner County, Sumner County Family YMCA, Decisions Choices and Options, Literacy Council of Sumner County, Community Child Care of Sumner County, COMPASS, Beyond Limits, Optimist Club, Lions Club, Explorastory of Hendersonville, Actors Point Theatre Company, Steeple Players, CAPS, Shalom Zone, Montahaven Arts & Couturial Center, SALVUS Center, Samaritan Center, and various local Sumner County schools. We also provide annual support to Sumner Food Bank by placing Food Boxes at all events and in every sponsor's company.  We have increased food donation during the holidays by over 35%.to date 
About Us
Holidayfest is a non-profit community service organization whose purpose is to organize multiple annual events which bring together the entire city of Hendersonville and the adjoining Sumner County communities during the months of July through February each year, with many of the events centered around, or celebrating the Thanksgiving and Christmas season.
Holidayfest connects the people, businesses, government and service organizations of the community. Our activities have two primary benefits: they monetarily help worthy non-profit causes while bringing substantial business and tourism dollars to the community. Holidayfest does this by attracting thousands of visitors to Sumner County to celebrate the spirit of the season. Holidayfest also helps train the nonprofits in their fundraising efforts during these holiday-associated events.
How HolidayFest came about:
In 2007, Lynda Evjen was new to Sumner County and she was asked about creating something to replace the standard seasonal bake sales. Lynda had an idea to create a Gingerbread Competition and she approached Keller Williams Realty as a sponsor. Keller Williams through its then agent, Steve Luther had just taken over the Hendersonville City Parade and they decided to add that to the weekend to create a small festival. Local business owners, including Janna (JJ) von Kessel of the UPS Store thought it would be good to honor local businesses as well. At the same time, the concept of the St. Nicholas Ball was created and held at a local church. From these three people and three events in the 2007 Christmas season, Holidayfest was born.
By 2014, Holidayfest hosted eighteen events and had a board of eighteen members plus five executive Board members!
The Board Commitment: The Board of Holidayfest is made up of eighteen Members who buy tickets, support and attend events hosted by Holidayfest. Board members provide actively seek sponsors, donate funds, and some provide "in-kind" donations such as event alcohol, paper and decorations, props, generators, video /audio time for TV and Radio public service announcements, printing, and through their businesses – some provide discounts to our selected charities throughout the year.
Goals for the Future: Our Goal for the Future is to continue to grow our community outreach and enhance the lives of people in our communities. We strive to add value to our sponsors, and the non-profits we support. We accomplish our growth goals by adding additional events throughout Sumner County to highlight and help local organizations as well as national charities, but to also:
find free events for the entire community,
seek more donors and grants,
and continue with city support from the Alderman and Mayor, and County Commissioner.
People who are selected as Honorary Chair(s) for HolidayFest are people and/or a group of people who have made a difference in Sumner County.
Honorary Chairs make public service announcements and attend events. Through their personal and business connections, they educate people on the wonderful things HolidayFest, TN, does.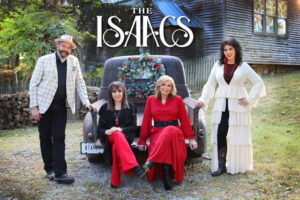 HolidayFest announces the 2023 Honorary Chairs – The Issacs
Learn about the Isaacs here: Isaacs Press Release
Prior Years' Honorary Chairs: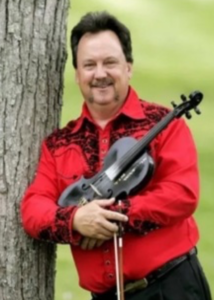 Tim the "Fiddleman" the 2022 Honorary Chair of Holiday Fest.
The high-energy music of Tim Watson has been heard on stages around the world. His musical career has grown from performances in clubs near his home in Black Creek, Alabama to the Grand Ole Opry and venues in Germany, Switzerland, France, England, Ireland, Scotland, Bahamas, Jamaica, Mexico, Canada, and Holland.
Read more here: Tim the Fiddleman
2021 HONORARY CHAIR – BRENDA LEE
Brenda Lee is an international icon and she will be our 16th Honorary Chair. This petite singer is known for her big voice and an even bigger heart. She rose from poverty to become a child star and then continued to achieve success over the next six decades across multiple genres of music.
Read more here: 2021 HONORARY CHAIR Brenda Lee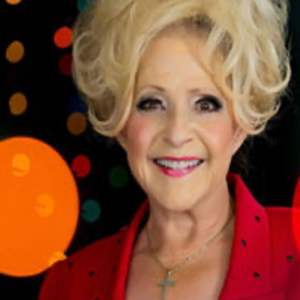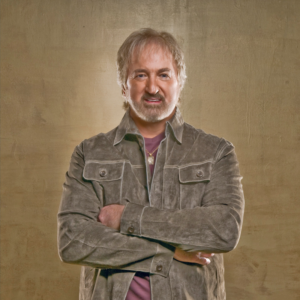 2019 Honorary Chair, Duane Allen, a member of the Oakridge Boys.
Allen had formal training in both operatic and quartet singing before becoming the lead singer of the Oaks in 1966. Over the past twenty years, he has also co-produced a number of The Oak Ridge Boys' award-winning Spring Hill/Gaither Music, Cleopatra Records, and Cracker Barrel music projects. He is the executive producer of "The Boys Are Back" CD, produced by Dave Cobb.
Read more here: 2019 Honorary Chair, Duane Allen
2018 Honorary Chair, Mike Huckabee.
Mike Huckabee, host of the TV show "Huckabee" on TBN each weekend, taped here in Hendersonville, TN, with a live studio audience full of music, entertainment, news and fun (www.huckabbeetix.tv) will be the Honorary Chair for this year's HolidayFest Events beginning in September.
Read more here: 2018 Honorary Chair Mike Huckabee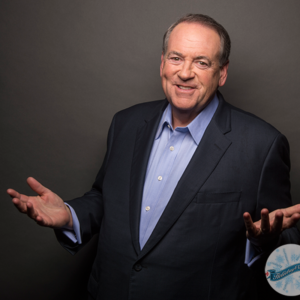 The 2023 HolidayFest Board:
Executive Board: 
President – Larry Phillips
Vice President – Beverly Cannon Jones
Secretary – Jacque Loftus
Treasurer – Renee Rainey
Founding member – Lynda Evjen 
Supporting Board:
Teresa Birdsong
Laurie Chittenden
Irene and Peter Erickson
Russ Edwards
Sunny Fitz
Shauna Hopkins
Aaron Johnson
Dr. Lois Jordon
Sonja Kelly
Heather Cole Leavitt
Carrie Marlin
Connie Maynord
Valerie Pantaleo
Beth Pickle
Chris Rhatigan
Brittany Roberts
Lorraine Scott
Michael Smith
Kate Treadway
Terri Wood
Advisory Board:
Andy Gilley
Wendy Navarro
Peg Petrelli
Roger Sevigny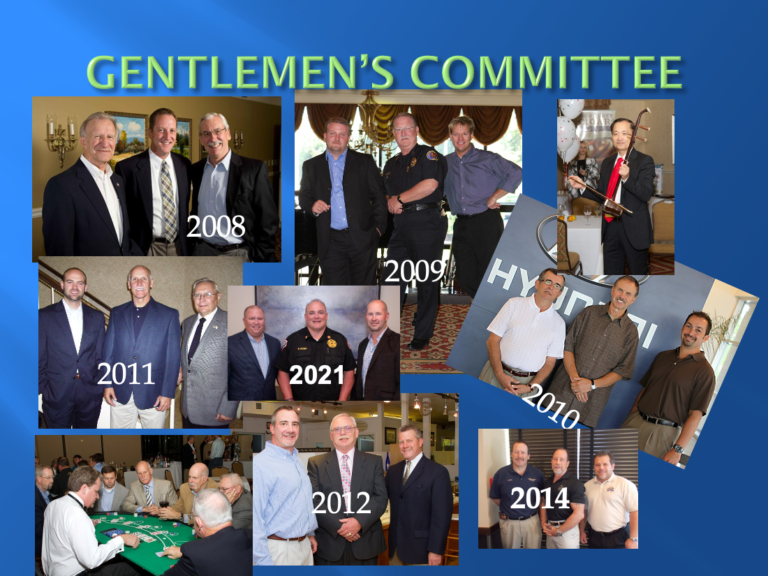 Three outstanding community citizens are selected to chair the annual The Gentlemen's Committee.
The 2023 Gentlemen's Committee are:
Eddie Roberson, Jeffrey Sasse and Bryson McCarley. More details to come.
Prior News (2022):
HolidayFest Board announces Gentlemen's Committee Chairs
Hendersonville, TN (September 2022) … HolidayFest Board announced that Dr. James Allred, founder of WELLSKIN, John Ellis, GM of Toyota North, and Scot Robinson, Partner of Olympian Construction are named as the Chairs of the18th Annual Gentlemen's Committee for HolidayFest 2022
Read More Here:  Press-Release gentlemans 2022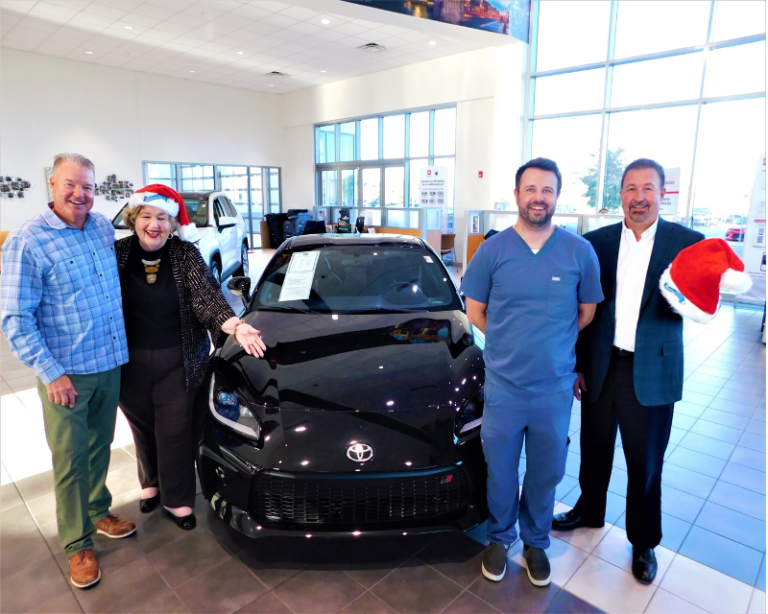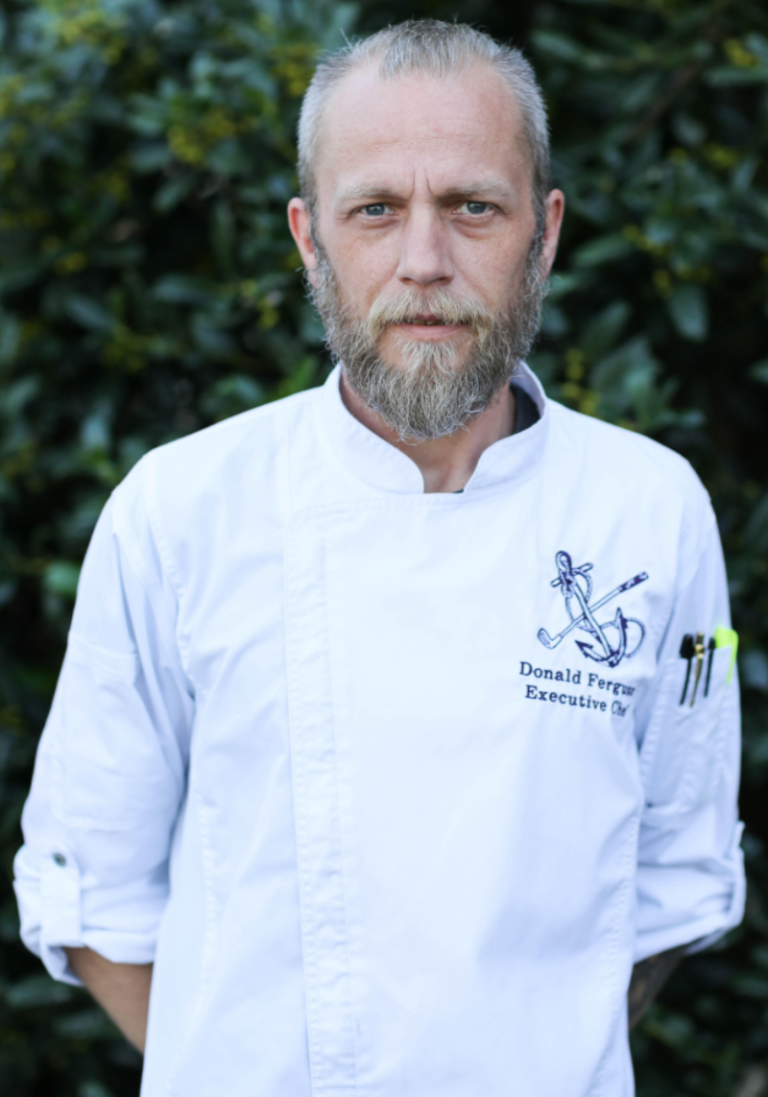 Prior News (2021):
Hendersonville, TN (October 8, 2021) … Now is the time for holiday bakers to think about the creation of a magical Gingerbread House to enter into the 16th  Annual Holidayfest Gingerbread House Competition Sponsored by KIMBRO AIR and GOODALL HOMES and will be held at and hosted by Bluegrass Yacht and Country Club this year. The Honorary Chair for this event is   Executive Chef Donald Ferguson.  "Houses, bungalows, cottages, and castles fashioned from spicy gingerbread will be displayed for all the holiday merrymakers to enjoy during the seasonal festivities held at Bluegrass Country Club."  Says Chef Donald.
Read more here: PR-Release-GINGERBREAD-HOUSE
HolidayFest names 2021 Chairs for Gentlemen's Committee
Hendersonville, TN (September 2021) … The Holidayfest Board announced today that Scotty Bush, Matt Rucks, and Cody Steele are named as the Chairs of the 16th  Annual Gentlemen's Committee for HolidayFest 2021.  In A Christmas Carol, Charles Dickens wrote: "The word of a gentleman is as good as his bond; and sometimes better"  These words are true today with these chairmen who definitely are gentlemen in all they do for our county. 
Read more here: Press-Release-2021-Gents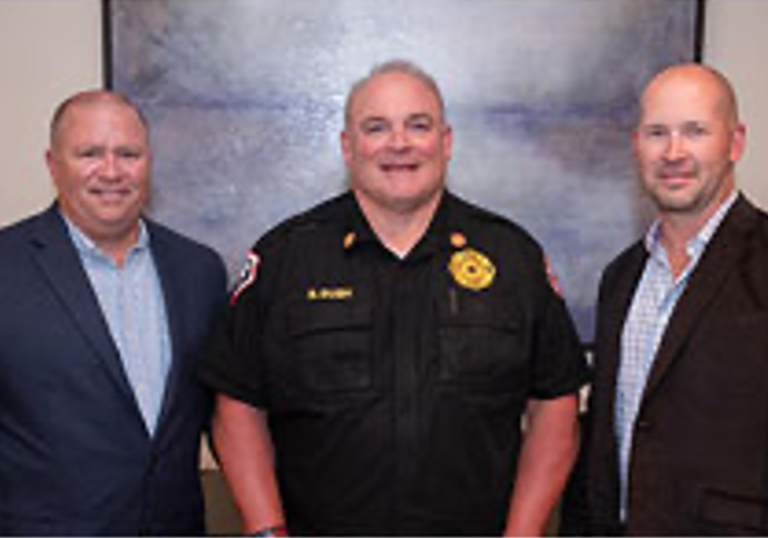 Prior News (2017):
HolidayFest Events Partner with Sumner County Food Bank
November 10, 2017…Hendersonville, TN.  Every year during the months of November to January the Sumner Food Bank is in dire need of more food than ever.  This year for the third year, Holidayfest Board announced that the HolidayFest events which benefit local charities, will ask ticket holders to all bring canned goods to each event.  Every sponsor of Holidayfest and Holidayfest events sponsors will have donation Boxes placed at their Business locations "We are very excited to help the Food Bank during the holidays and as a Sponsor of Holidayfest, we are planning to have an in-house competition with our employees in filling our donation boxes" said Anita Martin, Human Resources Manager at Windham Professionals.